Todays blog prompt is... Inspired By Colour. I love black and silver, all shades of purple, red, white. I love holographic mirri cards. I'm trying to use colours that I'm not so keen on like greens and pink - yes I'm a girl that doesn't like pink!
I do like autumnal shades of brown with flecks of orange. The colours I use for cardmaking depend on the recipient so what I like really doesn't come into it.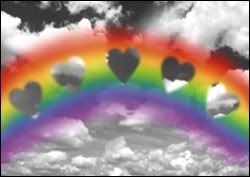 I have made cards using a variety of colours but still need to get a bit more daring!
Where would we be without colour? What do you think? SHARE YOUR THOUGHTS WITH ME PLEASE! x